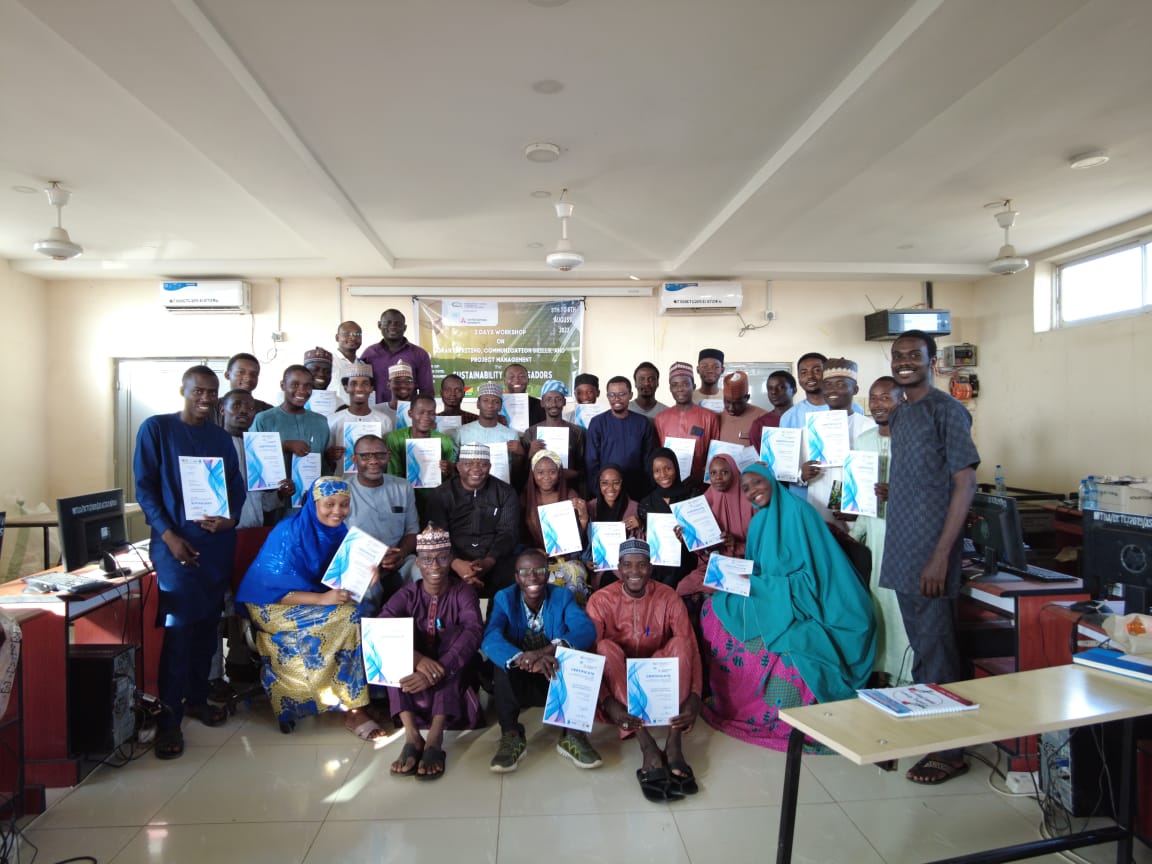 2-DAY WORKSHOP FOR SUSTAINABILITY AMBASSADORS
In our efforts to develop and improve the capacities of the young and upcoming generation, Centre for Renewable Energy and Action on Climate Change (CREACC-NG) and its partners: the Regional Centre for Expertise on Education for Sustainable Development (RCE), Kano in collaboration with Centre for Gender Studies (CGS), and Bayero University Kano organised a two-day workshop on proposal writing, communication skills and project management for our sustainability ambassadors.
The sustainability ambassadors are a pool of students drawn from seven institutions of higher learning including Bayero University Kano (BUK), Kano University of Science and Technology (KUST) Wudil, Yusuf Maitama Sule University Kano (YUMSUK), Federal University Dutse (FUD), amongst others.
Our Director, Usman Muhammad Mareri, presented to the ambassadors on what makes a good communication, how to overcome communication barriers and the concepts of upward and downward communication. He also guided the ambassadors through carrying out the heuristic exercise of Johari Window which, to the stupor of the sustainability ambassadors, said much about their different personalities.
Other people who presented include Prof Halliru Mukhtar who emphasized to the ambassadors the indispensable necessity of English in the (professional) lives and took them through a presentation that dwelled on how to avoid errors in using the language, especially, during writing proposals.
Dr Kabiru Ahmed took the ambassadors through a practical and hands-on process of budgeting and writing a successful proposal. As part of the workshop, the ambassadors were able to come up with their own proposals using what they have learnt within the two days. They also presented the proposals, an exercise that allowed them to use the communication skills they have learnt in the program and get an instant feedback. The ambassadors were then awarded certificates of participation.