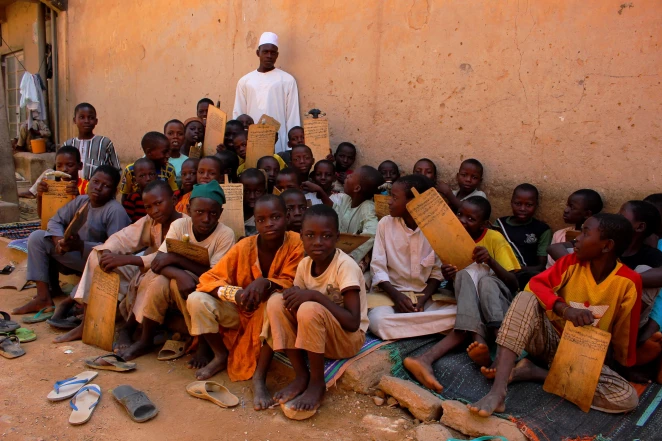 Building Solar Classrooms for Almajiri Schools in Nigeria CREACC-NG
According to the National Council for the Welfare of Destitute (NCWD), 7 million Almajirai roam the streets of northern Nigeria every day. Many of them concede to the strongest wind that blows: street violence, child trafficking, diseases or hunger. Almajirai are young boys enrolled in Quranic education with poor social networks, they rely on both door-to-door and street begging as their primary source of income.
Almajiri Qur'anic schools in Nigeria use an open space to study, sometimes rain beats them while they study. They use candles and local lamps during night classes, impact some depends upon burning firewood to see light in the night before they can be able to read and write. The Almajiri Schools in Nigeria are 100% Qur'anic but, our EdTents model aimed at introducing western education and technical and vocational educational education during night classes for them to concurrently have both western and Islamic education that are powered by solar energy.
Almajirai had their dreams too as children with some of them wanted to become doctors, teachers, government workers etc. and unfortunately their dreams were shattered by the circumstances they found themselves.
Our project is aimed at helping these children with a solution to this problem, integrate them back to society and improve their lives when they grow up. Five (5) number of these type of solar powered tech classrooms are to be erected in selected Almajiri schools across Zamfara State as a new model.
EdTents model comprises of 2.8 x 3.5 meter size and 2.5 meter height by 4 inch as a mishmash of galvanize metal poles with 2 x 2.5 inch crossed guy line, a black board, collapsible chair; a rug, and equipped with visual teaching aids, it has spaces for thirty children which still make it by far cheaper than a regular classroom.